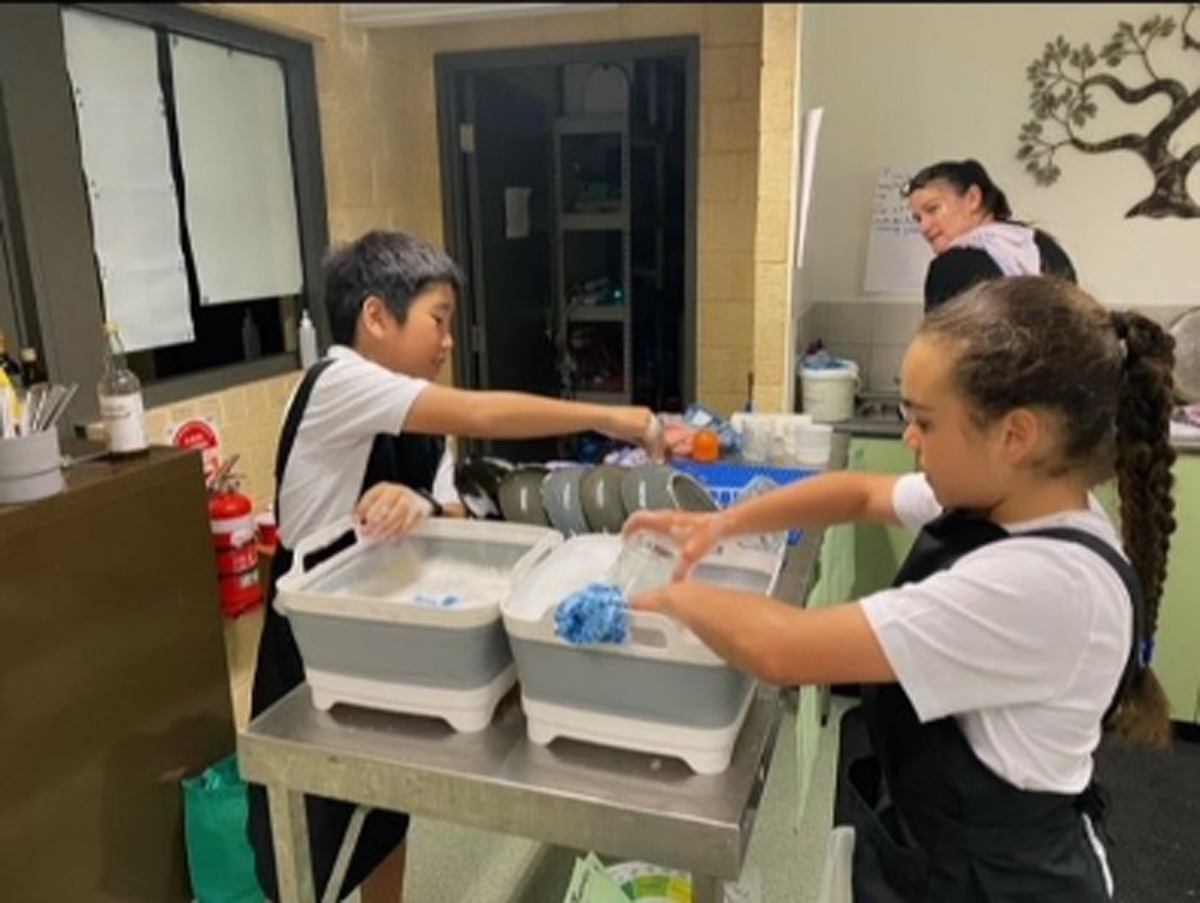 My Classroom Rules
The Year 5 students at Woodlands Primary School have switched their school uniforms for chef whites and created an exclusive pop-restaurant experience in their classroom for their family and friends.
 
In a novel approach to the Business & Economics curriculum, students created their own themed restaurants across three nights where guests were served a 3-course meal and a signature drink all made and served by the Year 5 students.
 
In the lead up to their restaurants' opening nights, students researched their ingredients and where they came from, finalised budgets and timetables for service and learned the importance of safety and hygiene when preparing and cooking. They designed their own logos, menus, floor plans and even tickets for admission – which were snapped up in record time.
 
This learning complemented an in-depth English unit on non-chronological report writing. Students used their recipe research to create a report on the process to get their chosen ingredient from farm to plate as well as locations it was grown and its health benefits.
 
The students were very fortunate to have the assistance of head chefs Nathan Sharp (Bada Bing) and Dan Sterpini (Lucky Chans Laundry and Noodlebar) who volunteered their time to teach the students about kitchen safety, plating up, service and oversaw each restaurants' success.