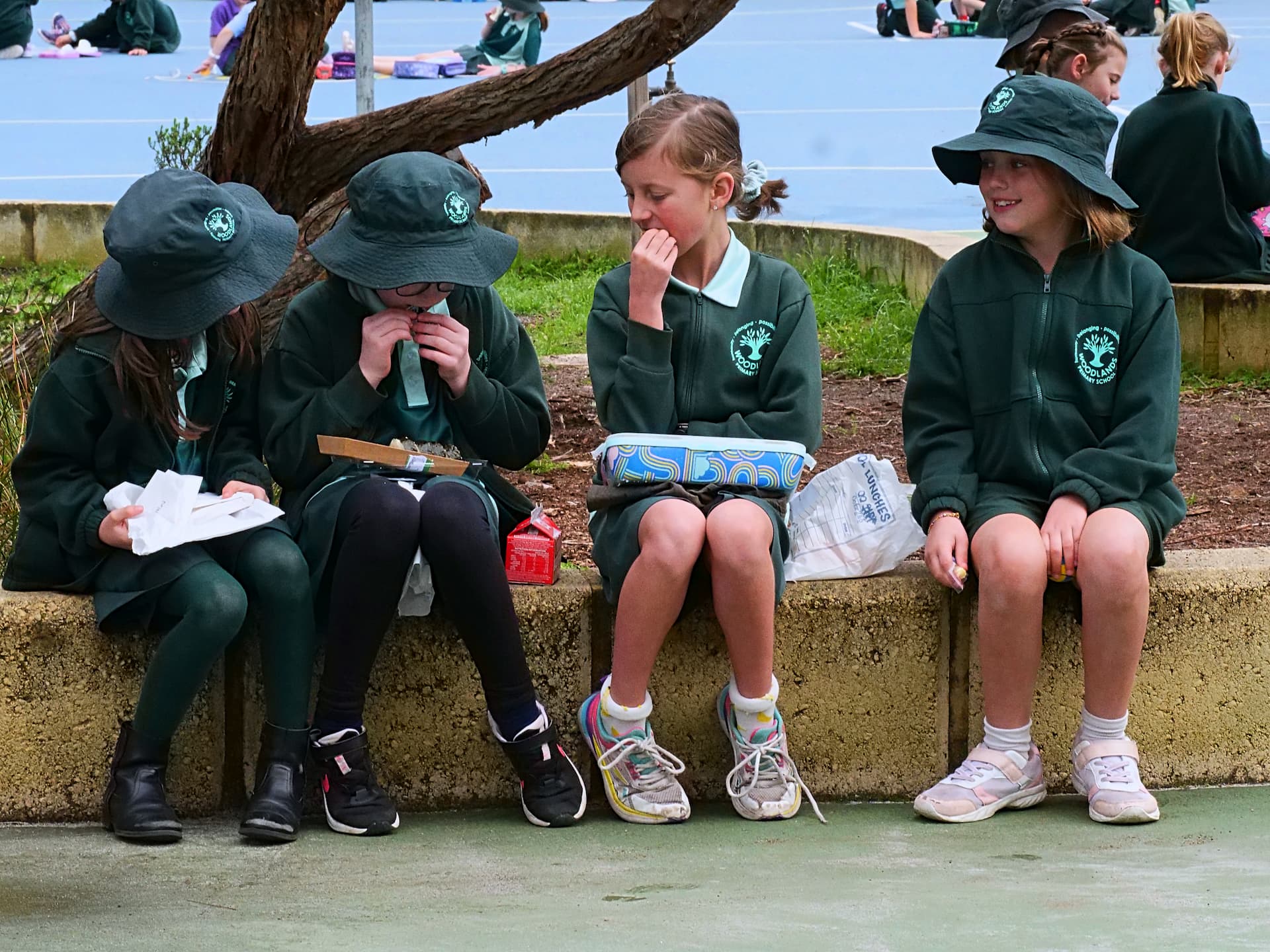 Canteen
The canteen is open on Wednesdays and Fridays 8:00am till 1pm.
Menus are prepared at the start of each term and circulated to families as well as being made available online, at the canteen and in the school office. Any alterations to the normal canteen procedures or menu are notified in the School Newsletter.
The canteen is operated by the P&C and has a dedicated Committee who oversee all aspects of its organisation and management. The canteen is staffed by our canteen manager, Juliana, and requires volunteers during each shift to function.
Canteen manager: Juliana Pinilla. Email: canteen@woodlandspandc.org.au Phone: 9416 9800 ext. 69808
Ordering online is quick and Easy at Quick Cliq
Ordering online is the easiest way to place lunch orders, saving you time digging for coins each morning, and is more efficient for the canteen staff.
To setup ordering online
Go to https://quickcliq.com.au
Create a new account by selecting 'Sign Up'
Then select 'Add Student'
If you your child has a food allergy go to the 'Student' Tab and add allergy to the 'Health Warnings' Section
Orders must be placed online by 8am on day of order.
The Canteen caters for children with Food Allergies. If your child has a food allergy, please follow these steps: NB The Canteen is "Nut Aware" and nuts are not used in the Canteen Menu.
Make sure the school administration is aware of the food allergy.
Come to the canteen and talk to the Canteen Manager and discuss what food options are available for your child.
When ordering make sure you record your child's food allergies on the order. This can be done online (see above)
The Woodlands Canteen complies with the West Australian School Canteen Association (WASCA) "Healthy Food and Drink Choices in Public Schools" Policy and follows the WASCA Traffic Light System.
GREEN – category is encouraged. Schools should aim to fill their menus with these healthy foods.
AMBER – foods should be selected carefully and eaten in moderation.
RED – food and drinks are off the menu and will not be available in public schools.
Our canteen relies on the support of volunteers. We encourage all families to contribute a couple of hours of their time when possible to keep this important service to our school community going.
To sign-up, simply write your name on the roster located outside the canteen. Alternatively, you can contact Juliana, our Canteen Manager, at canteen@woodlandspandc.org.au.
Volunteers in the canteen assist with tasks such as sorting lunch order bags, simple food preparation (e.g. cheesies and toasted sandwiches), serving teachers and children, packing lunches and tidying up. We welcome new volunteers and everyone is given training and support. So, grab a friend and do a shift together or come and meet some new friends.
Our school canteen has implemented and maintains the Policy and Standards for Food and Drink in Public Schools.

The canteen is a commercial kitchen and registered as a food business. Thus, it meets all the legal requirements of safe food handling and OH&S. Compliance is monitored through regular visits by the City of Stirling Health Inspectors.

Foods on offer are subject to strict guidelines issued by the Dept of Health and Education and monitored by Nutritionists. In addition, our policy at Woodlands is to reduce (as much as possible) the use of additives in food and provide as much natural (as opposed to processed) food as possible. More importantly, we make most of our foods in-house using fresh ingredients. We can cater for gluten free and other intolerances if we are notified.